Forest Ridge Members, the Forest Ridge Pool Complex opening will be on May 28th.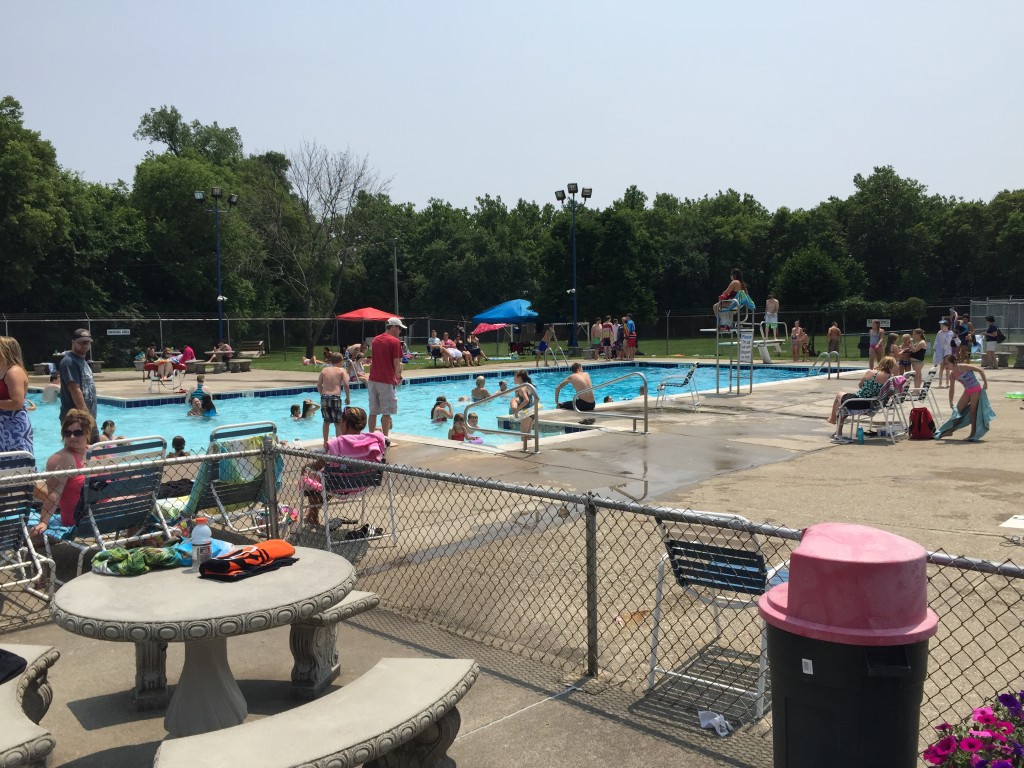 Swimming Pools: Forest Ridge has a very nice pool complex with three pools. Dive off the diving board or hang out in our L-shaped pool, swim laps in our lap pool, or play with your youngsters in the wading pool.
Admittance: The swimming pool is open to all Forest Ridge Association members in good standing (i.e. whose assessments are current).
Pool Season: The pool season begins the Saturday before Memorial Day and ends on Labor Day. Due to staffing restrictions during the first few weeks and last few weeks of the season, the hours that the pool is open may be limited. Please check the bulletin board at the entrance to the pool for special hours of operation during these periods.
Pool Passes: Pool pass is required for admission. Pool passes are to be picked up at the pool upon your first visit to the pool. Pool passes will be available for pickup on the first day of the swim season (the Saturday before Memorial Day). Guest passes are also available. See link below for additional information.
Hours of Operation:
Monday – Sunday & Holidays: 12 p.m. – 8 p.m.
Saturday (Adult Swim): 10 a.m. -12 p.m.
Wednesday (Adult Swim): 8 p.m. – 9:30 p.m.
Pool Closing: The pool may be closed for maintenance, weather, health conditions, or other emergencies as determined by the pool committee, pool manager, staff member in charge, or by the Board of Trustees. In addition, the pool may be closed to general use for FRA events such as home swim meets.
Pool Rules: See link below for pool rules.
Special Pool Events:
Independence Day Party: July 4th – (12 p.m. – 5 p.m.) Food, fun, and games. No charge for guests.
Pool Raft Party: August 6th – (7 p.m. – 10 p.m.) Food, fun, and games. No charge for guests.
Last Day of the Season: September 5th
Doggie Swim: September 6th – (6 p.m. – 8 p.m.)
Private Pool Parties:
• Scheduled by written request to the pool manager.
• Start after 8:00 p.m. and must end by midnight.
• 2 hour minimum duration
• $90.00 deposit to reserve date, balance due by the start of the party.
• Cancellation must be received 3 days in advance of the party for a full refund
• FRA initiated cancellations will result in full refund.
• Alcohol for personal consumption is permitted; no glass containers.
• Manager may terminate a party without refund for failure to adhere to these rules.
• Fees will be on an hourly rate as follows:
<25 people – $90 per hour
26-50 people – $120 per hour
51 – 100 people – $150 per hour
• All pool rules apply during parties.
Swim Lessons: Swim lessons are available at the pool. There are two sessions each season (early and mid-June). Detailed information will be posted on the swimming pool bulletin board and provided via Murmurs, Facebook and Nextdoor. See link below for additional information.
https://forestridgeassociation.org/wp-content/uploads/2022/05/2022-FRA-Lessons-v2.pdf

Information and sign-up available at: fra.coursestorm.com
Please review the 2022 Pool Rules below:
https://forestridgeassociation.org/wp-content/uploads/2022/05/Forest-Ridge-2022-Swim-Rules-v1.pdf